My Quota is the easiest, most efficient way to track your writers progress and quota requirement.
If your media business requires your users a weekly/monthly quota for the content produced, using My Quota can automate this process.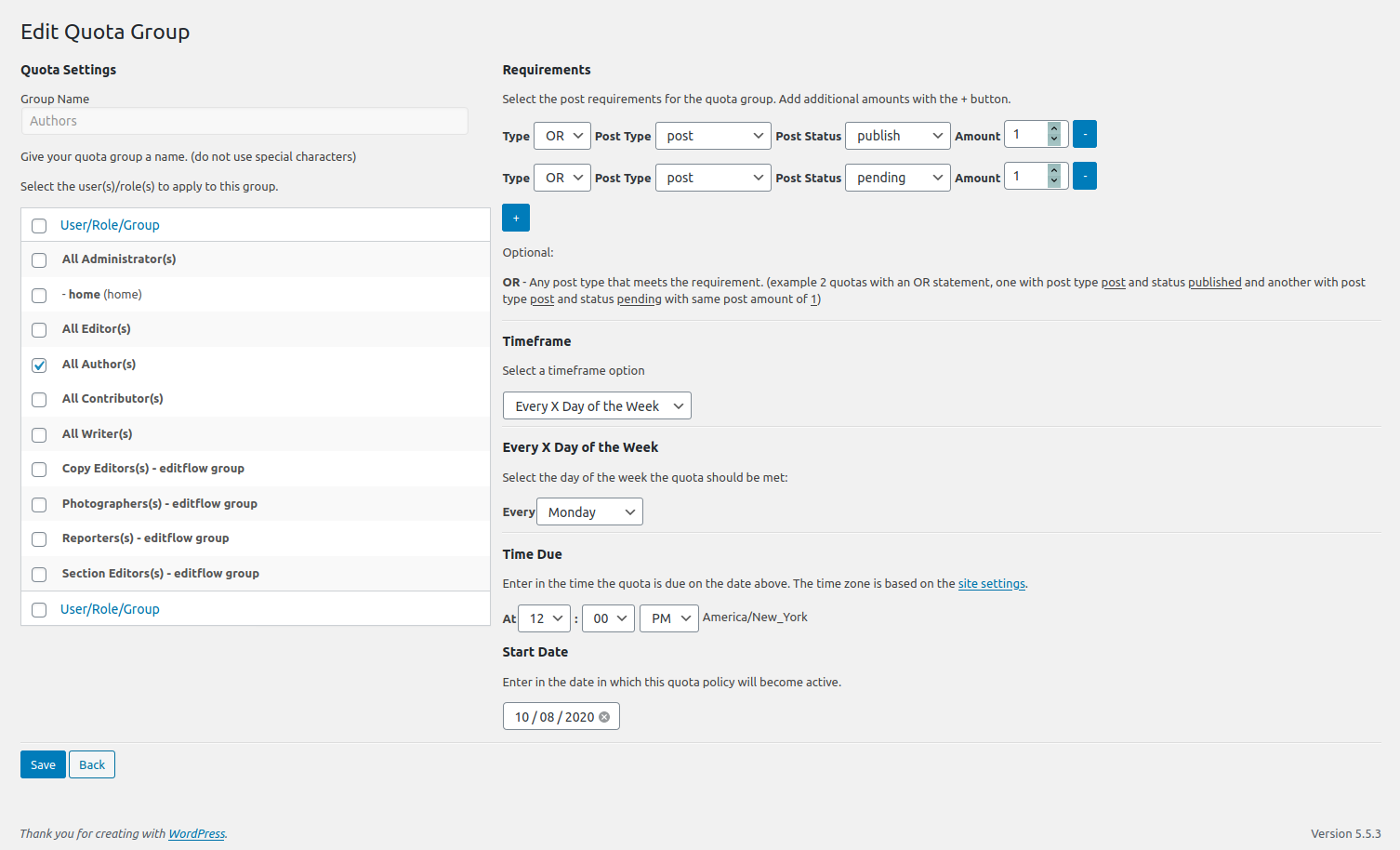 Works with EditFlow – Use the popular workflow task manager with My Quota, use the groups you've created with EditFlow right in My Quota.
Requirements – Create unlimited amount of post types, statues, and amount for your quota limit.
Time frames – Whether due every day of the week or on a certain monthly date, My Quota will