Support

In order to see the Dashboard, a Dropstr account is required.
Index
API Keys
Billing
Documentation
Support
My Quota
Notifications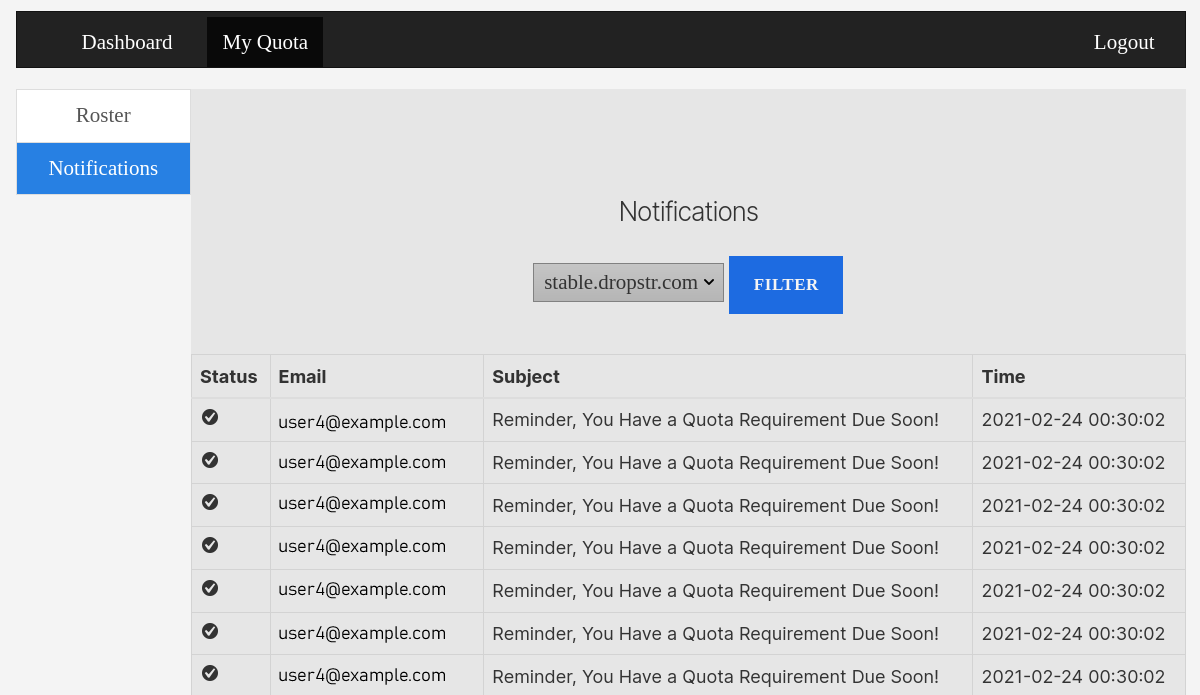 Check the status of all your notifications.
Select the domain you want to check the status in the drop down and Filter the results.
Status – See if the email was sent and when.
Subject – The message that was sent.